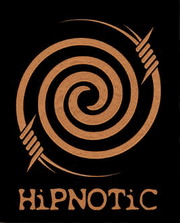 Hipnotic Software was founded in August, 1996 by Tom "Paradox" Mustaine, Mark Dochtermann, Jim Dosé, Richard "Levelord" Gray, Robert Atkins, Michael Hadwin and Harry Miller. Their very first project was Quake's first mission pack.
In 1997, the company changed its name to Ritual Entertainment, and on January 24, 2007 it was acquired by casual game publisher MumboJumbo, effectively ceasing to exist as a separate entity.
Contribution to the Quake series
Edit
Other Notable Games
Edit
Ad blocker interference detected!
Wikia is a free-to-use site that makes money from advertising. We have a modified experience for viewers using ad blockers

Wikia is not accessible if you've made further modifications. Remove the custom ad blocker rule(s) and the page will load as expected.